30 YEARS EXPERIENCE
We are comprised of second and third generation roofers experienced in both Commercial and Residential since the 1980's.  Our Management team relies on their extensive experience in all types of roofs and materials to make sure you get the best quality.
Pete Tsirnikas studied Civil Engineering at the University of Florida having worked in construction even in his teenage years. He eventually became a state licensed residential and commercial inspector. While in that position he found many home owners being taken advantage of, given inferior quality work when they hired a local contractor. Wanting to provide something meaningful and fair that would give the homeowners a choice of quality over price, Pete launched PRO DRY Roofing LLC almost 8 years ago.
Mike SPIKE JONES
PRODUCTION & PERSONNEL SUPERVISOR
MIKE Spike JONES
Spike keeps your roofing job in-line and on schedule. Looking for a roofing position with PRO DRY Roofing LLC, Spike is the one to see. You can contact us through the messaging system or give us a call and we can schedule an interview.
–
OFFICE STAFF
The Office Staff is very valuable to the PRO DRY Roofing LLC team, they are the glue that keeps us together. Give our office a call and they will be happy to answer your questions or point you in the right direction. Need to reach out to us by email –info@prodryroofingllc.com
–
At PRO DRY Roofing LLC, having the BEST service is as important as the quality of our product, we can only back our products if we use the BEST quality available. To keep your roof safe, we install GAF shingles, North America's largest manufacturer of roofing products. The GAF 25 Year Labor & 50 Year Materials Warranty gives you PEACE OF MIND so you can sleep easier, knowing that you have protected the roof that protects your family. This also helps you PROTECT YOUR INVESTMENT, a quality roof is your home's first line of defense against damaging weather.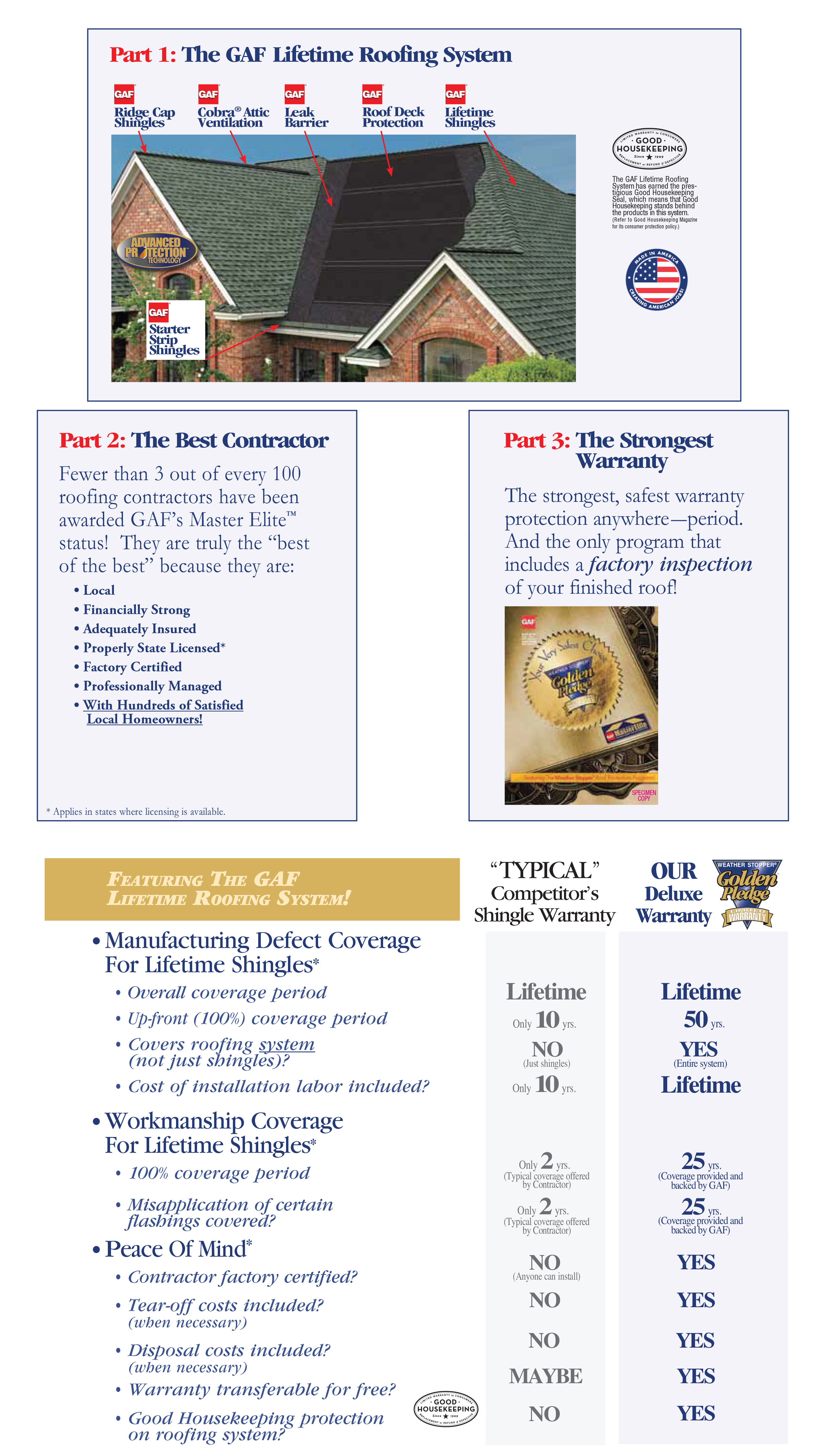 Superior quality and unmatched workmanship! Friendly staff who care and affordable prices. Extremely happy with PRO DRY Roofing, LLC. Thank you Pete!
I would love to compliment this roofing company. My wife and I own a furniture store in summerfield. We called a few roofing companies before calling Pete and PRO DRY roofing. With the other companies, i spent 200 dollars or more each time and after the next storm, my roof was leaking again. PRO DRY Roofing charged me 650 dollars to fix that roof…. that was 3 years ago…. Never leaked since…. Thank you guys…. I recommend PRO DRY Roofing to anybody who has any roofing needs.
Outstanding people. Did exactly what they said they'd do in a timely manner. Highly recommend them. Thanks PRO Dry!
Metal, Shingle, Tile, Commercial EPDM (rubber) whatever the need PRO DRY Roofing LLC has the quality solution. We take your roof from estimate through completion with exceptional quality for superior longevity as our top priority. A satisfied customer even 20 years from now is always our goal.
Do you need help with your roof? Fill out this form to get in touch.